Assembly for Worship
Thank you for taking the time to view our website. We trust that each of you will receive from Yahweh and Yahshua whatever you are praying for and verbally confessing about your life. We can be confident that what we speak out verbally will come into being because the word of Yahweh tells us in Mark 11, verse 23 "...that whosoever shall say unto this mountain, Be thou removed, and be thou cast into the sea; and shall not doubt in his heart, but shall believe that those things which he saith shall come to pass, he shall have whatsoever he saith." Therefore, we can rest assured that our lives will be framed by the words that we speak.
We are blessed through living a life of obedience to the Word of Yahweh; Our lives should reflect who we are and to whom we serve. If you have not given your life to the Savior, why not do it today? Yahshua has already paid the price for your salvation. It's a free gift; why not receive Him in your heart today and become joint heirs with Him. There is no better gift than the Gift of Life that Yahshua has given us. Receive the Gift from the Gift Giver and Live.
Everyone is welcome to fellowship with us.
We are Sabbath keepers, which mean the Sabbath comes in on Friday at sunset and ends Saturday at sunset.
The weekly order of services are shown below:
Wednesdays from 7:30 to 9:00 pm
Fridays from 7:30 pm to 9:00 pm (Note: Friday at sunset brings in the Sabbath)
*Saturday which is the Sabbath-- from 11:30 a.m. to 1:00 pm; break from 1:00 - 2:00 pm, followed by afternoon service commencing at 2:00 pm for praise and worship service.
Note: We have Sabbath teachings in the morning, and praise and worship service in the afternoon.
Yahshua is our Rock, and it is HE to Whom we look for our daily blessings.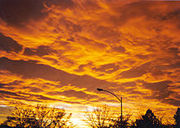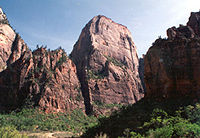 An Open Invitation
We extend an open invitation to everyone to come and fellowship with us to gain more insight about our Heavenly Father Yahweh and His Son Yahshua, the Messiah.
We would like to invite you to join us in lifting up the Name of Yahweh and His Son, Yahshua, the Messiah
Yahshua is calling all to come and be healed.
Seek ye first the Kingdom of Yahweh and His righteousness, and all things will be added unto you.
Yah-Yahshua must ALWAYS be Number 1 in our lives.